Proline Paving in San Antonio
#1 Full Service Asphalt Paving Contractors!
 Pro-Line Paving is locally-owned in San Antonio, TX, and we offer complete asphalt paving services, seal coating, parking lot striping and thermo plastic markings . Our team has decades of experience, and we deliver high-quality work at competitive rates. Our projects include commercial parking lots, city streets, HOA walkways for parks, airplane runways, helipads, and more!
Our services include but are not limited to new asphalt installation, overlays, repairs, milling, parking lot striping, and seal coating in San Antonio, Spring Branch, Bulverde, San Marcos, Kyle and surrounding areas.
Call us today for an estimate!
210-530-0062
Toll-Free: 800-ASPHALT (277-4258)
Asphalt: Repair, Milling, Overlay & Paving
We've completed asphalt paving projects for public & private schools, retail stores, strip centers, office buildings, churches, home owner associations, apartment complexes, restaurants. Office buildings, shopping centers including private runways! If you have an idea, we can pave it!
Pavement Marking, Line Striping & Thermo Plastic Markings
Our projects are turnkey from start to finish including layout and design. This includes pavement striping & marking, ADA (handicapped) marking, reflective markings, fire zone markings, speed bumps, crosswalk striping, rain catch basins and seal coating. Our projects are designed to last a long time.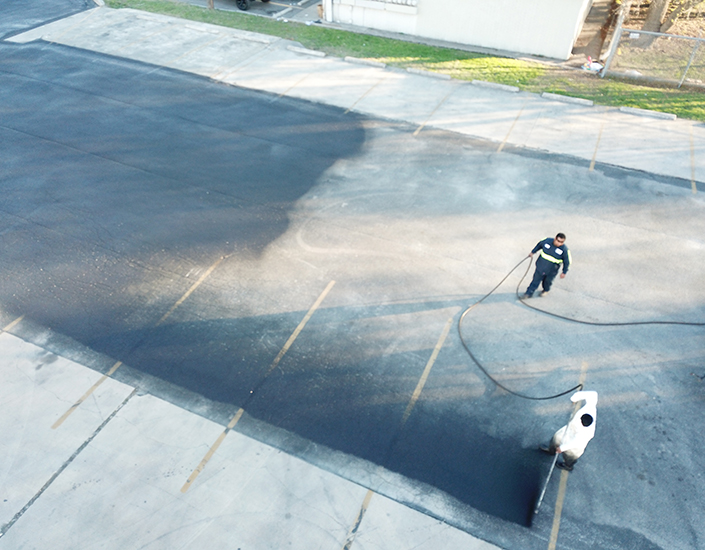 Seal Coating
Sealcoating is a barrier that is placed on top of your pavement area that acts as a protective seal to weatherproof the top layer. We can also fill cracks in your pavement with any seal coating work we provide.
We're a Local, Reputable Asphalt Paving Company in San Antonio and we serve all of the surrounding areas!
We put our best work into every single project and our quality work shows how much experience we have. Our technicians are well-trained and we don't cut corners. We use the best products that last! When we complete a project for you, you're also getting peace of mind knowing your pavement project was done right the first time and will last for years.
Contact Us Today!
We are SCTRCA* Certified ESBE SBE#217115107
We are turnkey, from start to finish on every project providing the best value and the highest quality work. That's our promise to you.